Workshop-Moderators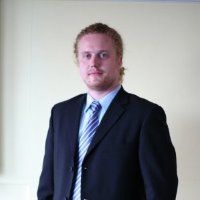 Jakub Stolfa
VSB TUO, Czech Republic

Svatopluk Stolfa
VSB TUO, Czech Republic

Peter Dolejsi
ACEA, Belgium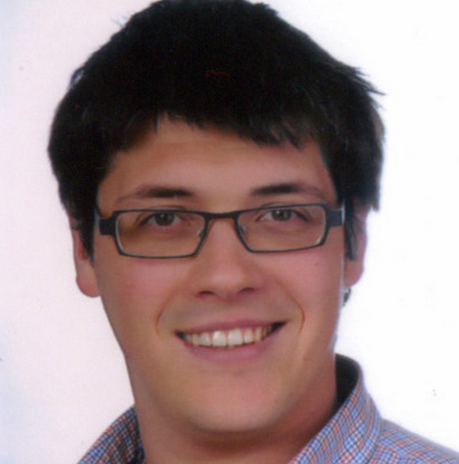 Georg Macher
TU Graz, Austria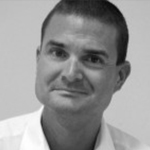 Andreas Riel
Grenoble Institute of Technology, France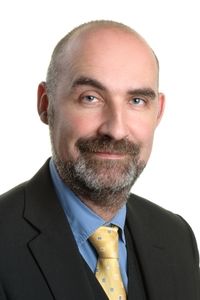 Michael Reiner
University of Applied Sciences Krems, Austria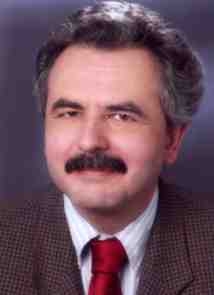 Richard Messnarz
ISCN GesmbH, Austria
Digitalisation of Industry, Infrastructure, and E-Mobility
Digitalisation of industry, vehicles, planes, infrastructure, services leads to new system and software architectures, new standards to be followed, new uses cases, new service models, and so forth. The EU Blueprint project DRIVES came up with a set of major drivers of change which are used below as thematic paper topics. 
DRIVES (2018 - 2021) is a large EU project which implements the vision of GEAR 2030. Gear 2030 is a strategy pannel in Brussels where the association of car manufacturers in Europe and the association of all Automotive suppliers in Europe share an expert team to develop the vision of the future skills / job roles needed for the Automotive industry till 2030. The year 2030 marks a corner stone where cars are driving in a networked infrastructure and cars are developed with so much intellegence, electronics, sensors and software to offer self driving. Moreover, it is planned to network the entire infrastructure, with a production in an industry 4.0 environment and on the air uploads to update cars constantly. Also new energy concepts are planned to provide enough electric power and new service and business models are created. And new chemical and material research is done to allow leight weight vehicles, and vehicles that can reload batteries during drive etc. Members of DRIVES will share exeriences with contributing parties, and experts contribution papers can share their ideas with GEAR 2030 and DRIVES.

Call for Papers
Please follow the following steps for submitting a paper:
Your thematic topic paper should comprise 10-12 pages.
Your paper has to be conform to the Springer CCIS format which is the same as the Lecture Notes in Computer Science (LNCS) format (please see the author guidelines of Springer)
The paper has to be uploaded to the EuroAsiaSPI² conference website (see below).
Authors of accepted papers will be asked to write a final paper of 10 to maximum 12 pages and to prepare a 20 minutes PowerPoint presentation.
The final paper has to be uploaded to the EuroAsiaSPI² conference website again.
Papers shall reference the SPI Manifesto (find relationships to values and principles or propose new values and principles to be added).
Note: To publish the paper in the proceedings the authors have to sign a copyright form and at least one of the authors has to present the paper at the conference. The paper will be published in printed form and electronically and therefore we need all source files.
Please read first the author submission guide. More...
Also see "Thematic Paper Submission for one of the 10 workshop communities" for more information
Thematic Paper Topics
Industry 4.0 advanced manufacturing
additive layer manufgacturing (3D printing)
knowledge engineering
robotics & automation
artificial intelligence
Smart Car
Car to Car communication
sensor clusters
Highly Automated Drive
Fail Safe Concepts
Big Data Processing
Robotic engineering
Electrical Powertrain
Zero Emission
Smart energy management
New business models
New legislation
Learning vehicles
sustainability (CO2 reduction) Eco & recycling
Used electronics treatment e.g. battery
bio(circular) economy
Hydrogen/Fuel Cell vehicles
E-Mobility service models
New Life Cycle Models
Complex Supply Chains
On the air Updates in Complex Systems
Integration of Virtual Reality
Best Practices
How to Assess Digitilised Industry, Infrastructure and artificial intelligence self driving vehicles?
Submission Dates
22.03.2024
First Thematic Paper Submission
30.04.2024
Review by International Programme Committee and Notification of Acceptance
19.06.2024
Camera Ready Version of Paper for Book
30.07.2024
Early Registration Deadline (All presenters must register, otherwise the contribution is deselected)
30.08.2024
Upload of Powerpoint Conference Presentation
02.09.2024
Free Technology Day
04.09.-06.09.2024
Conference
SPRINGER Book Series

EuroAsiaSPI² is publishing an annual SPRINGER book and the EuroSPI books show a total of 970000 (nine hundred seventy thousand) chapter downloads. The workshop papers will form a chapter for this thematic topic in the SPRINGER book.
Additional Information
Programme

The idea of this workshop community is to elaborate a set of best practices and success factors for the implementation of a digitilised industry, infrastructure and highy automated vehicles. Also DRIVES develops a pool of skills that will be provided with training to the Automotive industry and this workshop is contributing to ideas to be implemented in DRIVES.


Relevant topics, among others will be Industry 4.0 advanced manufacturing, additive layer manufgacturing (3D printing), knowledge engineering, robotics & automation, artificial intelligence, Smart Car, Car to Car communication, sensor clusters, Highly Automoted Drive, Fail Safe Concepts, Big Data Processing, Robotic engineering, Electrical Powertrain
Zero Emission, Smart energy management, New business models, New legislation
Learning vehicles, sustainability (CO2 reduction) Eco & recycling, Used electronics treatment e.g. battery, bio(circular) economy, Hydrogen/Fuel Cell vehicles, E-Mobility service models, etc.
Interactive Workshop Approach
Focus of interest and main questions discussed during the workshop will be:
Best and next practices to develop a digitilised industry, infrastructure, automated vehicles, planes, trains, etc.
Standards to be considered in implementing the digitilisation strategy.
Bad practices/experiences (what not to do) to deploy the digitilisation strategy..
How can existing organisations adapt to  the digitilisation strategy. in terms of skills, roles, competencies, system environment, software environment, etc.
Which assessment model can be used to measure the capability of an artificial intelligence based digitilised infrastructure?
Which new comcepts are needed to mange this?
Each presentation will contribute topics for interdisciplinary discussion in the group. Finally, a panel discussion shall come up with a summary of the research and industry challenges and solutions identified and elaborated further for the next EuroAsiaSPI² conference edition.