Workshop-Moderators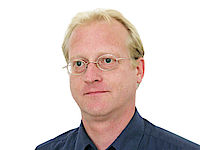 Alexander Much, Elektrobit, Germany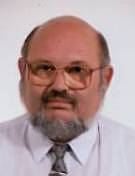 Miklos Biro, SCCH, Austria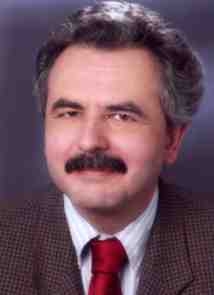 Richard Messnarz, ISCN GmbH, Austria
Definition of Functional Safety and Cybersecurity
Implementing Functional Safety and Cybersecurity of electronic systems requires a broad spectrum of skills for a thorough understanding of domain specific standards and technological advances, engineering of complex functions and countermeasures against unintended behavior both due failures and security attacks with balanced architecture decisions, usage and misuse profiles. Automotive and Medical domain scenarios will be presented and discussed. Also contributions and discussions will be included concerning "How much agile is possible in safe and cyber secure systems and software development?".
Download the
Cybersecurity Expert Judgement Workshop Results from EuroSPI2019

Workshop Program 31.8.2022
Workshop - Best Practices in Design of Systems Applying Functional Safety and Cybersecurity
09.00 - 10.30
Automotive SPICE for Cybersecurity – MAN.7 Cybersecurity Risk Management and TARA
Richard Messnarz, Damjan Ekert, ISCN GesmbH, Austria, Georg Macher, University of Technology Graz, Austria, Svatopluk Stolfa, Jakub Stolfa, VSB TUO Ostrava, Czech Republic, Alexander Much, Elektrobit AG, Germany
Automotive Cybersecurity Manager and Engineer Skills Needs and Pilot Course Implementation
Svatopluk Stolfa, Jakub Stolfa, Marek Spanyik, Jan Plucar VSB - Technical University of Ostrava, FEECS, Czech Republic, Richard Messnarz, Damjan Ekert, I.S.C.N. GESMBH, Austria , Georg Macher, Michael Krisper, TU GRAZ, Institute of Technical Informatics, Austria, Christoph Schmittner, Shaaban Abdelkader AIT Austrian Institute of Technology GmbH, Alexander Much, Elektrobit, Germany, Alen Salamun, Real security d.o.o., Slovenian
Automotive Internal Development Process Improvement for Assuring Compliance with the ASPICE for Cybersecurity Extension
Darius Barmayoun, Politehnica University of Timisoara, Romania, and Vitesco Technologies, Romania, Razvan BOGDAN, Politehnica University of Timisoara, Romania
10.30 - 11.00
Coffee Break
11.00 - 12.30
Designing and Testing Cyber-Physical Products - 4th Generation Product Management based on AHP and QFD
Thomas Fehlmann, Eberhard Kranich, Euro Project Office, 8032 Zurich, Switzerland
A Method for Deriving Requirements for Digital Twins as Industrial Product-Service System Enablers
Jürgen Dobaj, Graz University of Technology, Graz, Austria, Andreas Riel, Grenoble Alps University, France, Georg Macher, Markus Egretzberger , Graz University of Technology, Graz, Austria
Utilization of Automotive SPICE Assessments with Cybersecurity Extension
Engy ZINHOM, Valeo Egypt a
12.30 - 14.00
Lunch Break
14.00 - 15.30
Enforcing Network Safety-Margins in Industrial Process Control using MACD Indicators
Thomas Krug, Jürgen Dobaj, Georg Macher, Graz University of Technology, Austria
Application of neural networks in autonomous driving vehicles to enhance controllability of lateral tip-over stability hazards
Marinus Tesselaar, Deutsche Telekom IT Solutions, 1097 Budapest, Hungary,Walter Sebron, Vienna University of Applied Sciences, 1100 Vienna, Austria
ASPICE Applicability on New Automotive Technologies (AI)
Erin Edwar , Samer Sameh , Ibrahim Sobh, Shrouk Elsherbiny, VALEO, Egypt
15.30 - 16.00
Coffee Break
16.00 - 17.00
Automotive Regulations: Overview and Interplay with Safety & Security
Christoph Schmittner, ,AIT, Austria, Ayhan Mehmed, msg Plaut, Austria
Panel Discussion about Future Drivers for Safety and Cybersecurity
Speaker Pannel Moderated by Alexander Much, Elektrobit AG
Call for Papers
Please follow the following steps for submitting a paper:
Your thematic topic paper should comprise 10-12 pages.
Your paper has to be conform to the Springer CCIS format which is the same as the Lecture Notes in Computer Science (LNCS) format (please see the author guidelines of Springer)
The paper has to be uploaded to the EuroAsiaSPI² conference website (see below).
Authors of accepted papers will be asked to write a final paper of 10 to maximum 12 pages and to prepare a 20 minutes PowerPoint presentation.
The final paper has to be uploaded to the EuroAsiaSPI² conference website again.
Papers shall reference the SPI Manifesto (find relationships to values and principles or propose new values and principles to be added).
Note: To publish the paper in the proceedings the authors have to sign a copyright form and at least one of the authors has to present the paper at the conference. The paper will be published in printed form and electronically and therefore we need all source files.
Please read first the author submission guide. More...
Also see "Thematic Paper Submission for one of the 10 workshop communities" for more information
Thematic Paper Topics
ISO 26262 Experiences
IEC 61508 Experiences
Safety Assessments and Automotive SPICE assessments Integrated
New Norm Parts published in 2018
Design Patterns for Functional Safety
SOTIF - Safety of the Intended Functionality
SAE J3061
ISO 27000 Cybersecurity Norms
Experiences with Cybersecurity Norms
Specific Experiences with Attack Trees
Cybersecurity Concepts
New System and Software Architectures and Networks
How to create Systems adressing both Functionl Safety and Cybersecurity
Submission Dates
08.04.2022
First Thematic Paper Submission
03.05.2022
Review by International Programme Committee and Notification of Acceptance
01.06.2022
Camera Ready Version of Paper for Book
29.07.2022
Early Registration Deadline (All presenters must register, otherwise the contribution is deselected)
26.08.2022
Upload of Powerpoint Conference Presentation
29.08.2022
Free Technology Day
31.08.-02.09.2022
Conference
SPRINGER Book Series

EuroAsiaSPI² is publishing an annual SPRINGER book and the EuroSPI books show a total of 150000 (one hunded fifty thousand) chapter downloads. The workshop papers will form a chapter for this thematic topic in the SPRINGER book.
Additional Information
Key Contributors

Key contributions will come from European initiatives which developed best practices for traceability. However, the workshop is open to include experts who are willing to share their best practices with the community.

We invite experts to share their experiences with the EuroSPI community:

• Good tracebility practices / experiences
• Bad traceability practices / experiences
• Re-Use of traceability in "Baukasten" architectures
• Automatic generation of reports
• Environments and tools supporting traceability
Interactive Workshop Approach
Focus of interest and main questions discussed during the workshop will be:
Integrating a system design which covers all these norms? Examples and best practices.
Integrating assessment models where in one assessment all norms can be covered (in areas where there is an overlapping and synergy effect).
Can we implement agile in safety and security and if so, what are the best practices and/or limits?
What are best practices in medical device industry and what are learning effects for Automotive? What are joined embedded system problems to be solved?
What are best practices in Automotive industry and what are learning effects for the medical device industry? What are joined embedded system problems to be solved?
Each presentation will be discussed towards these main topics of interest. A panel discussion at the end shall come up with a summary of the solutions presented and with new research topics to focus on to solve this integrated approach (work for next year to meet at next EuroAsiaSPI and share again).