Workshop-Moderators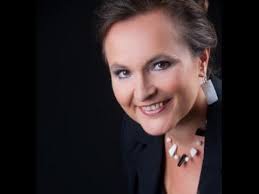 Gabriele Sauberer
TermNet, Austria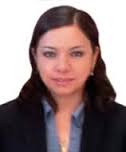 Mirna Munoz
CIMAT, Mexico
Projects and teams become more and more diverse and international or global. They require appropriate strategies and skills for improvement, change and innovation, to be successful and sustainable. Also in a digital world with data in the cloud the importance of business ethics is growing. This includes the ethics and rules that need to be considered in AI (Artificial Intelligence) systems that decide on specific situations on behalf of humans. And it includes the misuse of data and information for business and related tactics and how in future to counteract that.
The success of projects and teams depends on the support from the organisation, the people and the environment. Managing innovation, change and improvement successfully is not just a technical job. A variety of organisational and "Human Factors" need to be taken into account – and managed well. Global communication, a common understanding of concepts and terms, an increasingly aging and diverse workforce are new challenges and success factors of SPI projects and teams.
This workshop will also receive all new ideas for the SPI Manifesto as an input to further elaborate how we understand the term SPI in the future (using terminology guidance from Termnet).

Workshop Program 31.8.2022
Workshop - Challenges in Business Ethics, Accessibility, Skills and Global Teams
09.00 - 10.30
Demystifying Digital Accessibility and fostering inclusive mindsets. Compliance with the European Standard for Digital Accessibility EN 301 549
Armony Altinier, Koena, France, Estella Oncins, Universitat Autònoma de Barcelona, Spain, Gabriele Sauberer, Forum European Diversity Management , Tracey Mehigan, Dublin City University, Ireland
Socially-Critical Software Systems: Is Extended Regulation Required?
Niall Dagg, Conor Kostick, James Fallon, Alex O Neill, School of Computing, Dublin City University, Dublin, Ireland, Murat Yilmaz, Department of Computer Engineering, Gazi University, Ankara, Turkey, Richard Messnarz, ISCN Graz, Austria, and Paul M. Clarke, DCU and Lero, the Science Foundation Ireland Research Center for Software Ireland
10.30 - 11.00
Coffee Break
11.00 - 12.30
Methods applied hands-on: A Digital Service Engineering Training Course
Jörg Niemann, Claudia Fussenecker, Martin Schlösser, Dominik Kretschmar, University of Applied Sciences Düsseldorf, Germany
Requirements Volatility in Multicultural Situational Contexts
Errikos Siakas, National Archaeological Museum, Athens, Greece, Harjinder Rahanu, Elli Georgiadou, Middlesex University London, UK, Kerstin Siakas, International Hellenic University, Thessaloniki, Greece
Bridging the Gap – Offering innovative Education for Experts in Cultural Heritage of the European Union
Gerald Wagenhofer, BW Unternehmensberatung Wagenhofer GesmbH, Austria, Reinhold Sahl,Burghauptmannschaft Österreich, Austria, Bernhardt Steger, ISCN GesmbH, Austria
12.30 - 14.00
Lunch Break
14.00 - 15.30
The Proposal of adding a Society Value to the Software Process Improvement Manifesto
Harjinder Rahanu, Joanna Loveday, Middlesex University London, UK, Errikos Siakas, National Archaeological Museum, Athens, Greece, Elli Georgiadou, Middlesex University London, UK, Kerstin Siakas, 3Interenational Hellenic University, Thessaloniki, Greece and University of Vaasa, Vaasa, Finland , Margaret Ross, Southampton Solent University, Southampton, UK
From Buzzword Driven Degree Design to an Acceptance Employability Model
Raphael Edlmann, Bahadur Shah, Heriot-Watt University, Edinburgh Business School, Edinburgh, Scotland, and Thomas Peisl, University of Applied Science, Munich, Germany
Building Effective Software Development Teams Based on the Personality of its Members
Luz RESTREPO-TAMAYO, University de Medellin,Colombia
15.30 - 16.00
Coffee Break
16.00 - 17.00
Panel Discussion about Future Topics to be covered in the social strategy workshop of EuroSPI
Speaker Pannel Moderated by Gabriele Sauberer - Business Ethics - do we need more regulation? Are social values reflecting the European view to be promoted more? Is the accessibility EN standard enough, what will be the future? How will future education in digital skills look like? The discussions will be written down and published at the web site.
Call for Papers
Please follow the following steps for submitting a paper:
Your thematic topic paper should comprise 10-12 pages.
Your paper has to be conform to the Springer CCIS format which is the same as the Lecture Notes in Computer Science (LNCS) format (please see the author guidelines of Springer)
The paper has to be uploaded to the EuroAsiaSPI² conference website (see below).
Authors of accepted papers will be asked to write a final paper of 10 to maximum 12 pages and to prepare a 20 minutes PowerPoint presentation.
The final paper has to be uploaded to the EuroAsiaSPI² conference website again.
Papers shall reference the SPI Manifesto (find relationships to values and principles or propose new values and principles to be added).
Thematic Paper Topics
Accessibility as a chance for new services and innovation
Social and Complementary Skills needed in nowadays distributed and networked Engineering and Production
Effective Teams
Communication
Compliance
Terminology
Acceptance of Process Improvement
Organisational Leadership Styles
Design Patterns for effective Networks and Organisations
Business Ethics and Ethics in a Digital Cloud Environment
Submission Dates
08.04.2022
First Thematic Paper Submission
03.05.2022
Review by International Programme Committee and Notification of Acceptance
01.06.2022
Camera Ready Version of Paper for Book
29.07.2022
Early Registration Deadline (All presenters must register, otherwise the contribution is deselected)
26.08.2022
Upload of Powerpoint Conference Presentation
29.08.2022
Free Technology Day
31.08.-02.09.2022
Conference
SPRINGER Book Series

EuroAsiaSPI² is publishing an annual SPRINGER book and the EuroSPI books show a total of 150000 (one hunded fifty thousand) chapter downloads. The workshop papers will form a chapter for this thematic topic in the SPRINGER book.
Note: To publish the paper in the proceedings the authors have to sign a copyright form and at least one of the authors has to present the paper at the conference. The paper will be published in printed form and electronically and therefore we need all source files.
Please read first the author submission guide. More...
Also see "Thematic Paper Submission for one of the 10 workshop communities" for more information
Additional Information
Key Contributors

Key contributions will come from European initiatives and networks, such as TermNet and FEDM, which developed best practices, as well as international certification and qualification within the framework of the European Certification and Qualification Association (ECQA). However, the workshop is open to include experts from all over the world, who are willing to share their best practices with the community.
TermNet, the international Network for Terminology, is the leading terminology community and collaborates with ECQA since many years. Jointly, they developed the ECQA Certified Terminology Manager, basic and advanced level, for various target groups and industries, such as automotive, engineering, health, international organisations, etc.
The concept of terminology management means to define a cross-company and cross-culture understanding of important knowledge, concepts and. Corporate language and terminology needs to be correct and consistent, so ensure quality, and to support safety and security. Even if the corporate language is "Global English" only, terminology needs to be managed well and used as a bridge for professional communication and cooperation at global level.
Managing the diversity of teams and projects means to leverage their potential for innovation and improvement. Similar to the diversity of systems and design, a diverse team and workforce contributes to quality, safety and reliability. Different genders, ages, backgrounds, etc. turned out to be vital for innovation, improvement and positive change, if this human diversity in teams and projects is appreciated and managed well.
Interactive Workshop Approach
Focus of interest and main questions discussed during the workshop will be:
What are good practices to repeat?
What are bad practices to be avoided?
How do successful organisational strategies work?
What are key success factors?
How do we implement diversity principles?
How do we introduce terminology management?
Do we need to extend our existing assessment models to cover this aspect?
Do we need a domain specific approach (Automotive versus IT service versus medical etc.)
How can we reinforce the teams toward high effective teams?
How can we integrate high effective teams?
Each presentation will be discussed towards these main topics of interest. A panel discussion at the end shall come up with a summary of the solutions presented and with new research topics to focus on to solve this integrated approach (work for next year to meet at next EuroAsiaSPI and share again).